85 years of Grand Sisterhood
The UP Sigma Delta Phi Sorority celebrated its 85 years of grand sisterhood in Manila Polo Club, Makati on October 28, 2018.
Sigma Deltans from all generations and batches gathered for a night of elegance, excellence, and sisterhood.
During the 85th Anniversary Ball, the 8th Mariang Maya Awardees were recognized. The Mariang Maya Awards is held every five years, and is bestowed upon outstanding Sigma Deltans, in recognition of their contributions to the growth and development of their professions, communities, country, the Sorority, and Filipino womanhood.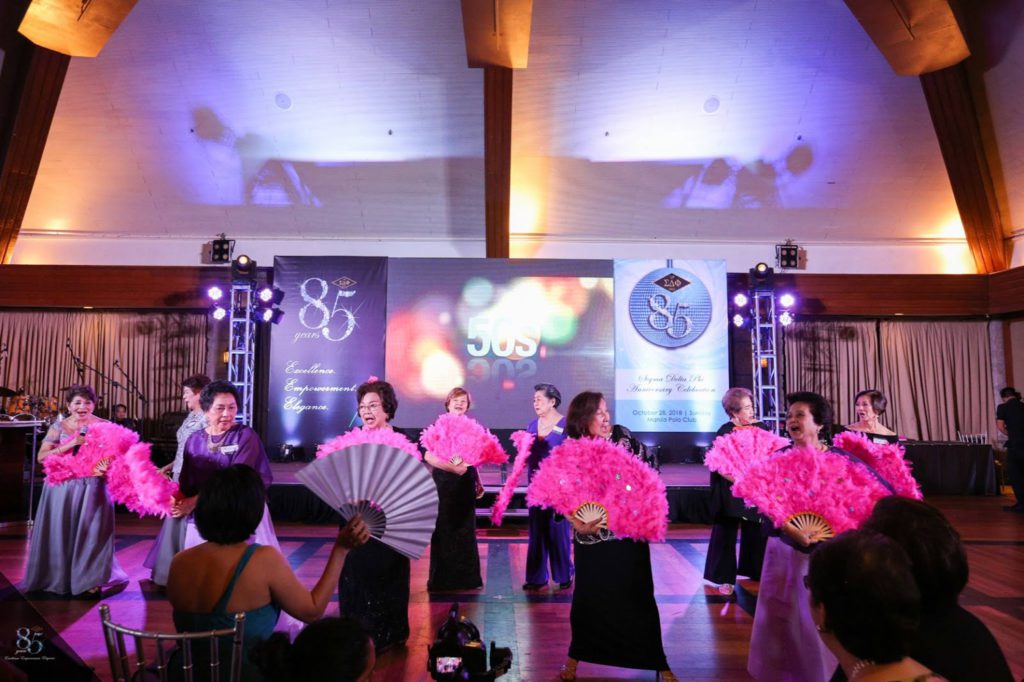 The 8th Mariang Maya Awardees
Erlinda Saminiano Paterno '57 – Outstanding Achiever in Natural Sciences
Gloria Estenzo-Ramos '73 – Outstanding Achiever in Law and Environmental Conservation
Maria Luz Raneses-Raval '71 – Outstanding Achiever in Law and Public Administration
Marife Butalid-Zamora '68 – Outstanding Achiever in Business Management and Information Technology
Nelia de los Reyes Sancho '68 – Outstanding Achiever in Social Justice and Feminism
Flerida Arsciwals Cariño '73 – Outstanding Achiever in Physical Sciences and Biotechnology